Our members have a wealth of writing, editing and publishing experience among them. Some of us share that experience with others on an hourly basis! We are currently developing this page, but the following members are ready to share their writing services with you right now. Simply contact us and we'll connect you with your preferred service provider.
Please note that while we promote these services, NBWG does not endorse or guarantee them to any extent.
Chris Lake
Services: Proof, Structural and 'Story Doctor' Editing Services. Blog Content Creation. Marketing Content Creation. Social Media Ghosting and Content Creation. Ghost Writing. Technical Writing (Management, Maritime, Education, Security, Law Enforcement, Military Ops). Research.
Contact us
to hire Chris.
Zena Shapter
Website: zenashapter.com
Services: Book creator. Mentor. Editor. Copywriting. Creative writing workshops, seminars and talks. Book layout design. Self-publishing (EPUBs & print). Website design. Book blurbs. Social media consultations. Zena Shapter is NBWG's founder and fearless leader. A Ditmar Award-winning author, she has won twelve national Australian writing competition. Her novel Towards White will be published in 2017 by IFWG.
"My private clients refer to me as their personal writing coach, as a one-stop-shop for all their writing needs. I also work with small businesses, corporations, law firms and publishers to get their publications ready for print, then promote them online. People say, I'm proficient and friendly!"
Amy Spurling
Website: amyspurling.com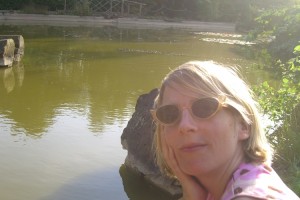 Services: Creative Writing Workshops. Amy has run creative writing workshop for seniors – at a day centre, and for juniors – in schools and at a council youth hub. Her workshops are designed to harness the imagination, both in ideas and writing style. They have included some of the following: Ode to the Ordinary, 'Me in 3' Zine, Treasure Chest (a Me Museum), Song Story, Message in a Bottle (flash fiction), Paper Plane Plots.
"It is also fun to make a newspaper or magazine and this uses different writing genres. I can work one-to-one on student's personal pieces of writing, or do themed group workshops."
Rose Saltman
Services:
Structural and copy editing, and proof reading of works from short stories to completed manuscripts. Special interest in nonfiction, including biography and memoir.
Professional writing services for business and government.
Research
Mentoring
Contact us to hire Rose.
Save
Save
Save
Save
Save
Save