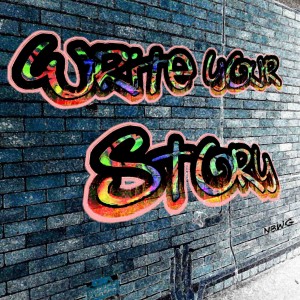 The NBWG is proud of the literary-based philanthropic projects it undertakes for the benefit of its local community.
Write-a-Book-in-a-Day Challenge
Every year we enter a group of writers into the Write-a-Book-in-a-Day challenge to raise money for The Kids' Cancer Project, because no child should have to suffer. To date we have raised over $10,000 for this worthwhile cause. The charity leads research into childhood cancer at The Children's Hospital at Westmead. If you have any questions or would like to donate, please don't hesitate to contact our leader Zena Shapter.
Books
We have published and continue to sell several award-winning adventure, science fiction and fantasy books for young readers aged 8-14years, profits of which go to The Kids' Cancer Project. Give your young reader the gift of reading, let them go on an adventure, and help sick kids too! You can purchase those books with just a few clicks by following the links here, or by sending a message to Zena.
Young Writers Workshops
From time to time, the Northern Beaches Writers' Group hold free writing workshops for young writers (12-21yrs). Read more about our writing workshops for young writers here, and send enquiries to our leader Zena Shapter.
Author Appearances
Members of the Northern Beaches Writers' Group often appear at libraries, schools, youth groups and writing communities to talk about writing, working collaboratively, the publishing industry and their books. If you'd like to arrange a talk, please just get in touch with Zena. We are a very interesting and inspiring bunch, with heaps of knowledge, experience and literary passion to share!
Network Stories Workshops
The Northern Beaches Writers' Group is keen to work with local networks to assist in the telling of their members' stories. Sharing life experiences and writing them down is a cathartic exercise beneficial to both writer and reader. Please get in touch with Zena Shapter to discuss how we can help your network further.
The NBWG also undertakes projects for the benefit of its members.
Writing Retreats
For a writer there's nothing better than getting away from it all and writing for an entire weekend. Our retreats are structured to give members plenty of time and space in which to write, the scope to share ideas and brainstorm individual and group projects, the opportunity to engage in and give talks, and of course the chance to socialise. Since these retreats are for members only, please enquire about membership if you're interested in attending. Our writing retreat guru Tracey Jackson will be happy to answer any questions you have.
Writing Services
Among our members we have a wealth of writing, editing and publishing experience. We are developing a catalogue of writing services on offer through the group. These services are accessible by both members and non-members over here.
Save