Welcome to the Northern Beaches Writers' Group. Founded in 2009 by our fearless leader, the Ditmar Award-winning author Zena Shapter, we started out as a serious critique group consisting of local writers meeting once a month to exchange writing experience, knowledge and detailed critiques.
Today 'NBWG' has expanded to become an award-winning writing and critique group committed to its local arts community and various literary-based philanthropic projects. Not only are we committed to furthering our own writing careers, but with our writing we have raised thousands of dollars for The Children's Hospital at Westmead, and have published several emotionally-charged engaging adventure books to raise money for The Kids' Cancer Project. Read more about those books here.
We also write under the pen name Z.F. Kingbolt, whose middle grade fiction novel Into Tordon was published by MidnightSun in October 2016. Z.F. Kingbolt is on Twitter, Instagram and Facebook as @ZFKingbolt.
Our first short story anthology was also published in 2016, A Fearsome Engine, which explores man's relationship with technology. Who is the master and who the machine? Our collection of twenty stories explores this question with horror, humour, pathos and philosophy. We are working on another collaborative project for publication in 2017.
We also go on writing retreats, socialise together, and are always looking for new ways to use our writing expertise for the benefit of each other and the community.
To join us as a member, please first read our membership requirements, and note that only committed writers with publication or republication as their goal should consider joining. Want to know what critique meetings involve? Then click to read about meetings.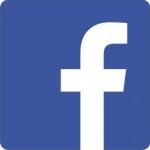 If you'd like to stay or get in touch with us simply to discover writing tips, publishing news and developments, or to share writing news, then please like us on Facebook.
For specific questions not answered elsewhere, please contact our founder and leader Zena Shapter.
Save
Save
Save
Save
Save